Welcome to
Cathtect Cathodic Protection
Cathtect has evolved to be one of the leading cathodic protection service providers. In 2018, the group formed Cathtect Cathodic Protection Pty Ltd (CCP) which is a certified level 2 BBBEE contributor.
The Cathtect group offers services such as cathodic protection designs, manufacturing of cathodic protection equipment, repairs, engineering works, installations, maintenance and material supplies. These services are in the water lines, oil and gas and mining slurry industries.
Our Mission
To continue as pioneers in the provision of efficient, on-time
and relevant cathodic solutions.
Our Vision
To be innovative and the technical first choice in
Cathodic Protection Solutions
Our Services
Services we provide are corrosion survey, installation, inspections, maintenance and repairs of cathodic protection systems. Our services are provided throughout South Africa and the SADC region.
We have a strong technical team with combined experience of over 26 years in the industry, to provide a variety of cathodic protection products and services. These services range from cathodic protection design, engineering works, cathodic protection monitoring, repair and installation.
Construction and Installation
Maintenance and Inspections
Supplies and Installation
Cathtect prides itself with proven track record having operated in over 23 countries worldwide.
USA, Mozambique, Botswana, Zambia, Italy, India, Switzerland, Canada, China, Israel, Jordan, Kenia, Korea, Libya, Madagascar, Mexico, Namibia, Nigeria, Oman, Pakistan, Tanzania, Zimbabwe, Thailand.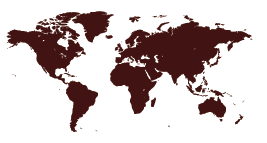 Contact Cathtect Cathodic Protection Today!
Tel: +27 11 674 1502
Fax: +27 86 581 0813
27 Yaron Avenue, Lea Glen,
Roodepoort, Johannesburg
South Africa
Email: info@cathtect.co.za